The Halloween Effect and Other Seasonal Anomalies in the Energy Sector of the Stock Exchange of Thailand
Keywords:
Seasonal Anomalies, Halloween Effect, January Effect, April Effect
Abstract
This research aims to explore the existence of three well-known seasonal anomalies – the January Effect, the April Effect, and the Halloween Effect – as pertains to monthly returns as well as to volatility. Effects on returns and volatility will further be studied within the SET Energy index as well as 9 selected energy stocks from the period April 2005 to July 2016. The objective of this study is to find seasonality hidden within the above Index and stocks, and establish a simple trading strategy to benefit investors. As in preceding studies, our methodology uses the dummy regression technique and the EGARCH model is employed to investigate the impact of these seasonal anomalies on the volatility of returns. The result found that Halloween Effect and the January Effect have a statistically negligible effect on returns within the smaller SET Energy Index. The April Effect does have statistical significance on returns within the SET Energy Index. Buying the SET Energy index before April is likely to yield positive returns at the end of the month. Investors should accumulate positions during these seasonal anomalies – in light of low volatility – and take profit once volatility returns to normal.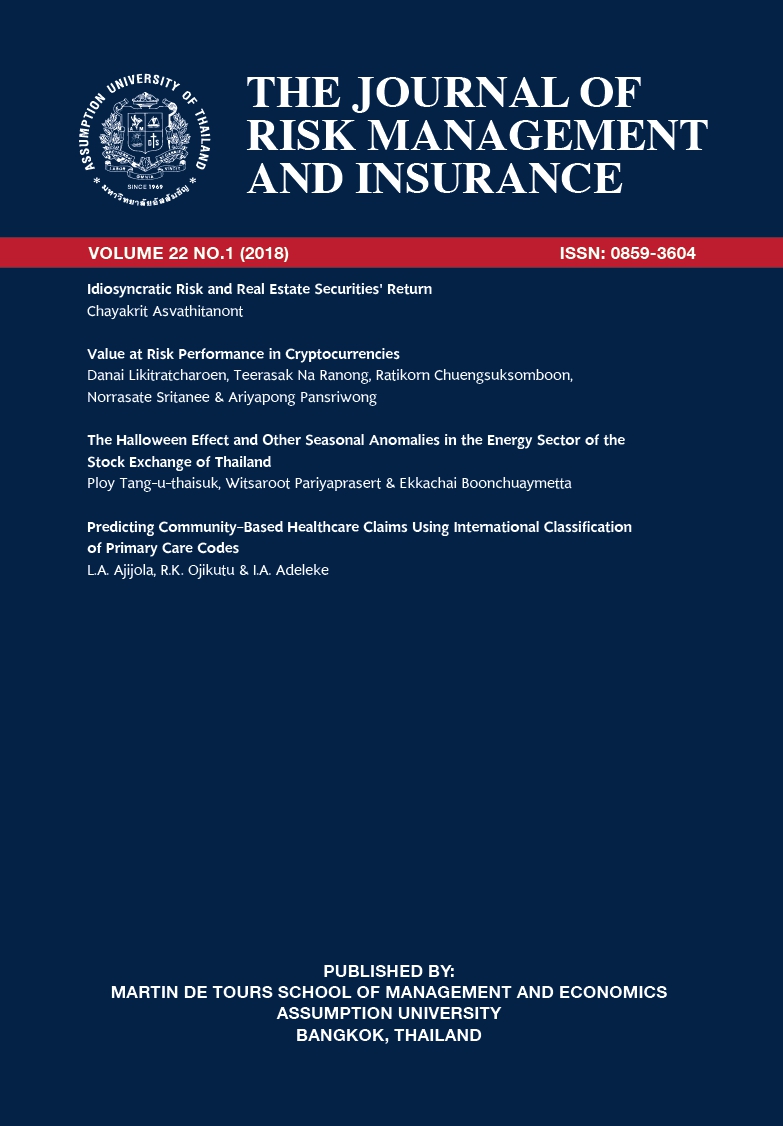 Downloads
Section
Research Articles
License
Upon acceptance, the author(s) agree to transfer the copyright to their work to the Assumption University of Thailand, which owns the journal, royalty-free, for the sole purpose of academic publishing. The author(s) retain the right to self-archive the published paper, print copies for their personal use provided they will not be sold commercially, and use it for their future work provided the published article is properly cited.