An Analysis of Sales Channel on Annuity Life Insurance in Thailand
Keywords:
Population Aging, Aging Society, Aged Society, Voluntary Saving, Annuity Life Isurance, Sales Cannel
Abstract
The research problem is Thailand has become aging society since 2005 and will grow into aged society in 2021. If an individual savings is not enough, it may affect the livelihood that became a burden to society. This is an important problem. Thailand should have a pragmatic policy to encourage voluntary savings as annuity life insurance implications of population aging. Thus, the objective in this paper is investigating the sales channel for annuity life insurance in Thailand. Research methods include: (a) the scope of the studies in this research is the change in sales channel on annuity life insurance (b) The method of analysis in this research is qualitative and quantitative research. The study by using both secondary data from book, journal, website and related organizations and primary data from research questionnaire. The results of the research find multi sales channel in annuity life insurance in Thailand; Agent, Bancassurance, Telemarketing and Online marketing. The Agent is the first rank sales channel because for the competition in the life insurance business in Thailand usually use non-price competition behavior. The products derived from consumer sentiment such as after-sales service, is the personality of the life insurance agent. This paper will be helpful to understanding the sales channel on annuity life insurance in Thailand and the importance of voluntary saving especially the long-term savings for Thailand's population aging in the future.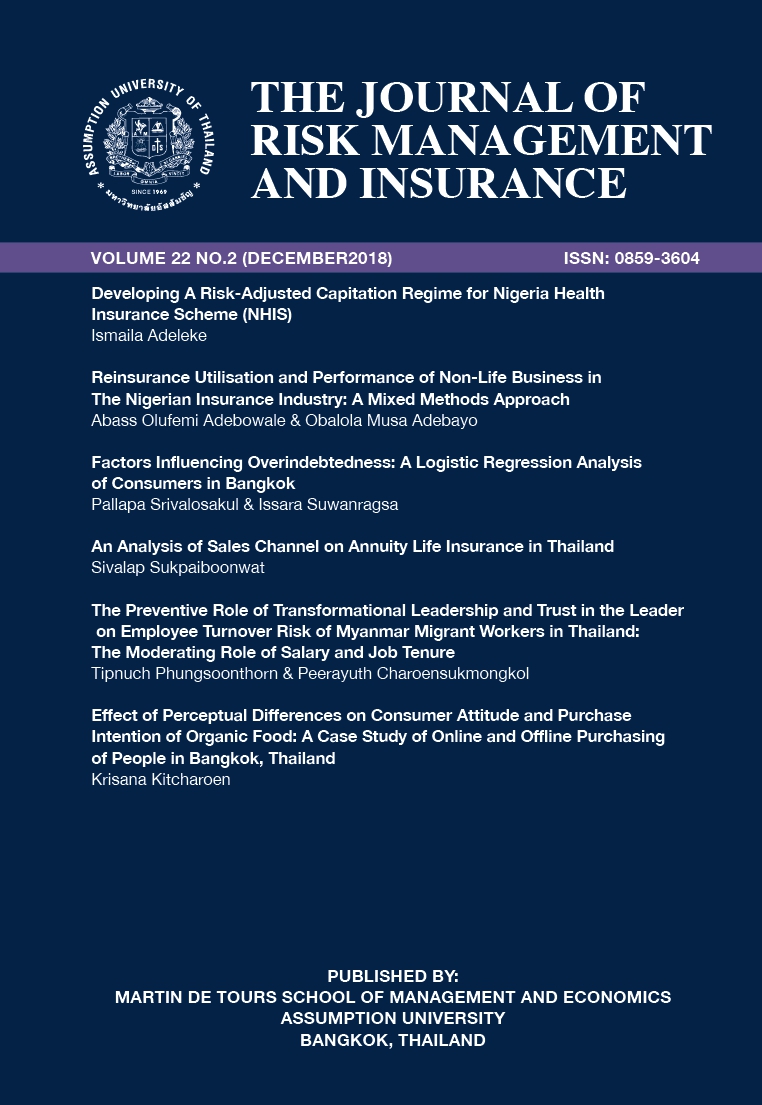 Downloads
Section
Research Articles
License
Upon acceptance, the author(s) agree to transfer the copyright to their work to the Assumption University of Thailand, which owns the journal, royalty-free, for the sole purpose of academic publishing. The author(s) retain the right to self-archive the published paper, print copies for their personal use provided they will not be sold commercially, and use it for their future work provided the published article is properly cited.