The Preventive Role of Transformational Leadership and Trust in the Leader on Employee Turnover Risk of Myanmar Migrant Workers in Thailand:
The Moderating Role of Salary and Job Tenure
Keywords:
Transformational Leadership, Migrant Worker, Trust, Turnover, Operational Risk, Myanmar
Abstract
This research investigated the contribution of transformational leadership to the turnover intention of Myanmar migrant workers in Thailand. Trust in the leader was proposed as the mediator to explain the association between transformational leadership to turnover intention. Data was collected from 736 Myanmar employees from two manufacturing plants. The results from the partial least squares regression revealed that the Myanmar migrant workers who perceived that the top management of their company possessed the characteristics of transformational leadership tended to have lower turnover intention. This association was significantly mediated by trust in the leader. Moreover, the moderating effect analysis showed that the contribution of transformational leadership and trust in the leader to turnover intention were significantly moderated by the level of salary and the length of job tenure of the Myanmar migrant workers. The findings from this study also suggested that the leadership style of top management is an essential factor in reducing the risk associated with high turnover.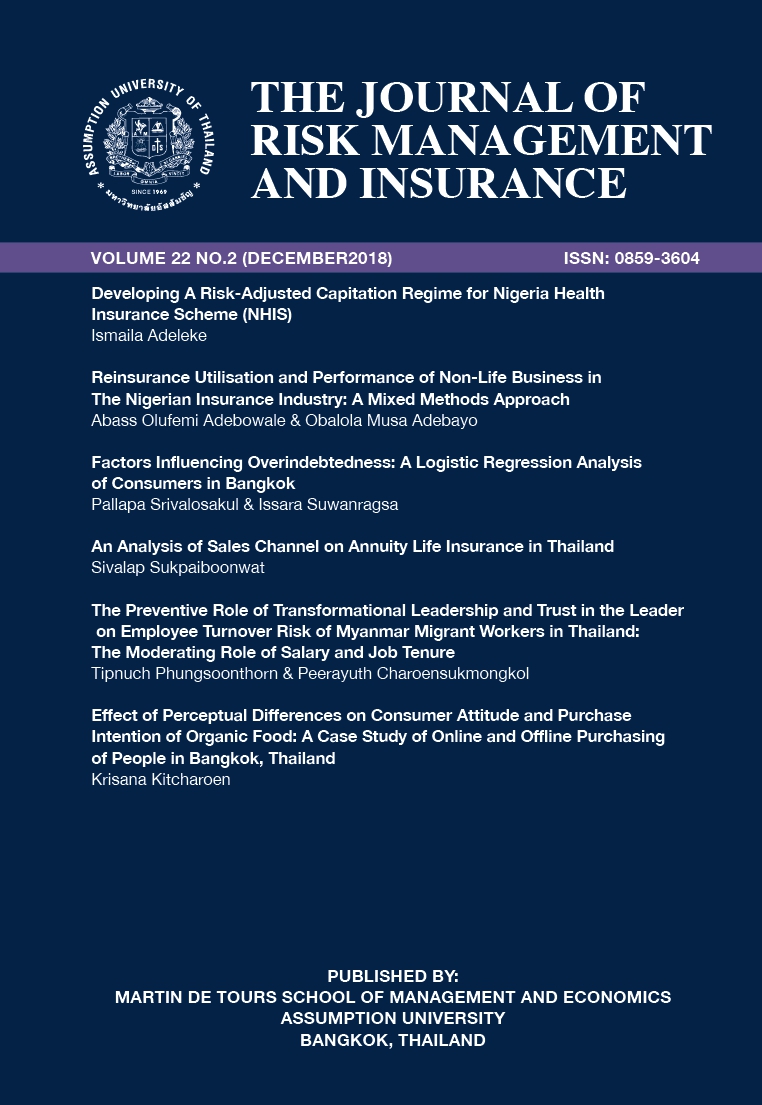 Downloads
Section
Research Articles
License
Upon acceptance, the author(s) agree to transfer the copyright to their work to the Assumption University of Thailand, which owns the journal, royalty-free, for the sole purpose of academic publishing. The author(s) retain the right to self-archive the published paper, print copies for their personal use provided they will not be sold commercially, and use it for their future work provided the published article is properly cited.