Factors Influencing on Intention to Use Self-service Parcel Delivery Service:
An Empirical Case Study of Metropolitan and Greater Bangkok Area
Keywords:
Innovativeness, Self - Service Parcel Delivery, Risk of Delayed Delivery, Location Convenience, Perceived Time Pressure, Need of Human Interaction
Abstract
The retail sales of global e-commerce is continuously growing and e-commerce has gained a huge share from physical retail over the last decade because of the impact of better internet access and technology development.  All these make online shopping easier and more convenient. However, e-commerce businesses face many problems especially the risk of delayed delivery that is the delivery process that delays the arrival of parcels for the customers. This delay called "Last Mile Problem" has negative effects on the online shopping of customers". Delivery service providers have developed the Self-service Parcel Delivery Service to solve the last mile problem. Self-service parcel delivery Service is popular among online customers in many countries around the world. Thai delivery service providers have introduced this service for Thai online customers. This research aims to determine the factors that have influence on intention to use Self-service Parcel Delivery Service in Thailand. This research used the non-probability sampling where the respondents were selected by convenience sampling technique, judgement sampling technique, snowball sampling technique and quota sampling technique. Multiple Linear Regression was used to investigate the impact, relationship, and difference between dependent and independent variables.  In addition, Independent Sample T-Test was employed to distinguish the mean difference between intention to use Self-service Parcel Delivery Service among people who live in Bangkok -metropolitan and non -metropolitan.   The results from 400 respondents showed that location convenience is the most influential factor toward intention to used Self-service Parcel Delivery Service and that there is no significant mean difference in the intention to use Self-service Parcel Delivery Service among people who live in Bangkok-metropolitan and Non-Bangkok metropolitan. This study offers valuable theoretical and managerial implications for delivery service providers to concentrate on their marketing strategies and services customization for target customer groups.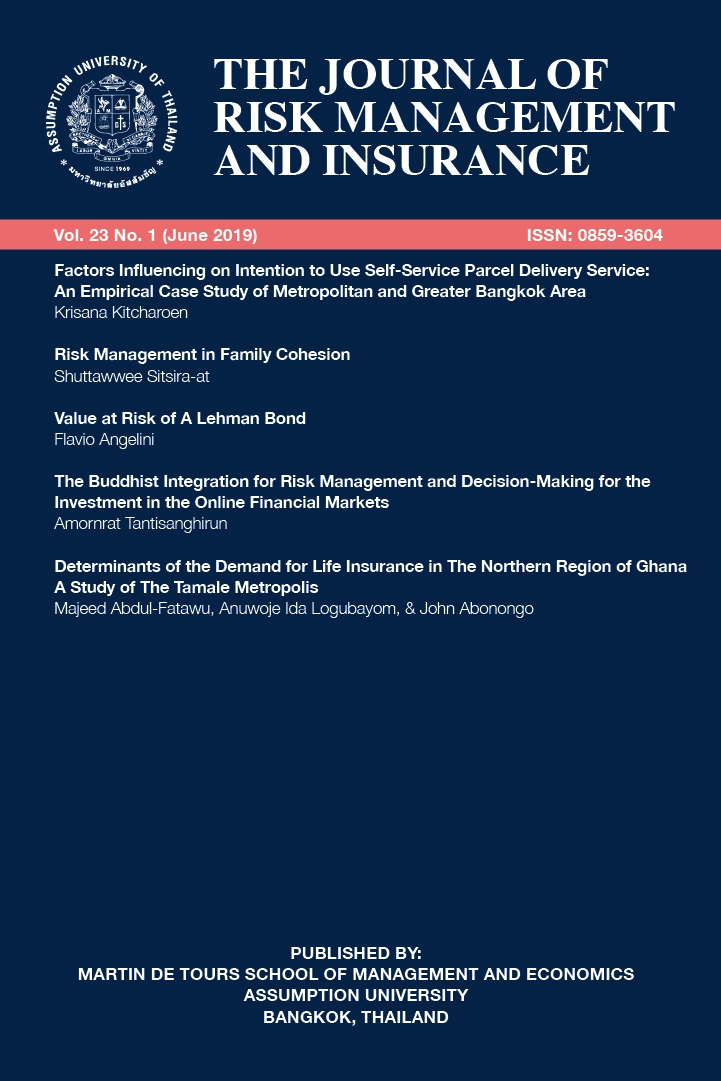 Downloads
Section
Research Articles
License
Upon acceptance, the author(s) agree to transfer the copyright to their work to the Assumption University of Thailand, which owns the journal, royalty-free, for the sole purpose of academic publishing. The author(s) retain the right to self-archive the published paper, print copies for their personal use provided they will not be sold commercially, and use it for their future work provided the published article is properly cited.