Micro Insurance Schemes and Insurance Penetration in Nigeria
An Integrative Review
Keywords:
Micro-insurance, Insurance, Penetration, Micro-insurance stakeholders, Micro-insurance schemes, Nigeria
Abstract
Over the years, the contribution of the insurance sector to the GDP of Nigeria, measured by insurance penetration rate, has been consistently less than one percent which, no doubt, is unimpressive. This unimpressive performance calls for sustainable and practicable strategies that can increase insurance penetration in Nigeria. This study thus examines micro-insurance schemes as a veritable strategy to increase insurance penetration in Nigeria. Using an integrative literature review method, the study among other relevant concepts discussed the micro-insurance ecosystem in Nigeria as well as the opportunities and barriers to the effectiveness of micro-insurance as a tool to increase insurance penetration in Nigeria. Findings indicate that stakeholders in Micro-insurance market can take advantage of the demographic outlay of Nigeria, existence of favourable regulatory environment and technological innovations through insurtech to increase insurance penetration with micro-insurance schemes. However, to eliminate barriers to the effectiveness of micro-insurance market, stakeholders are to conduct programmes that will increase awareness level of micro-insurance schemes in Nigeria and invest in market research to support the development of schemes that suits the needs of the target customers.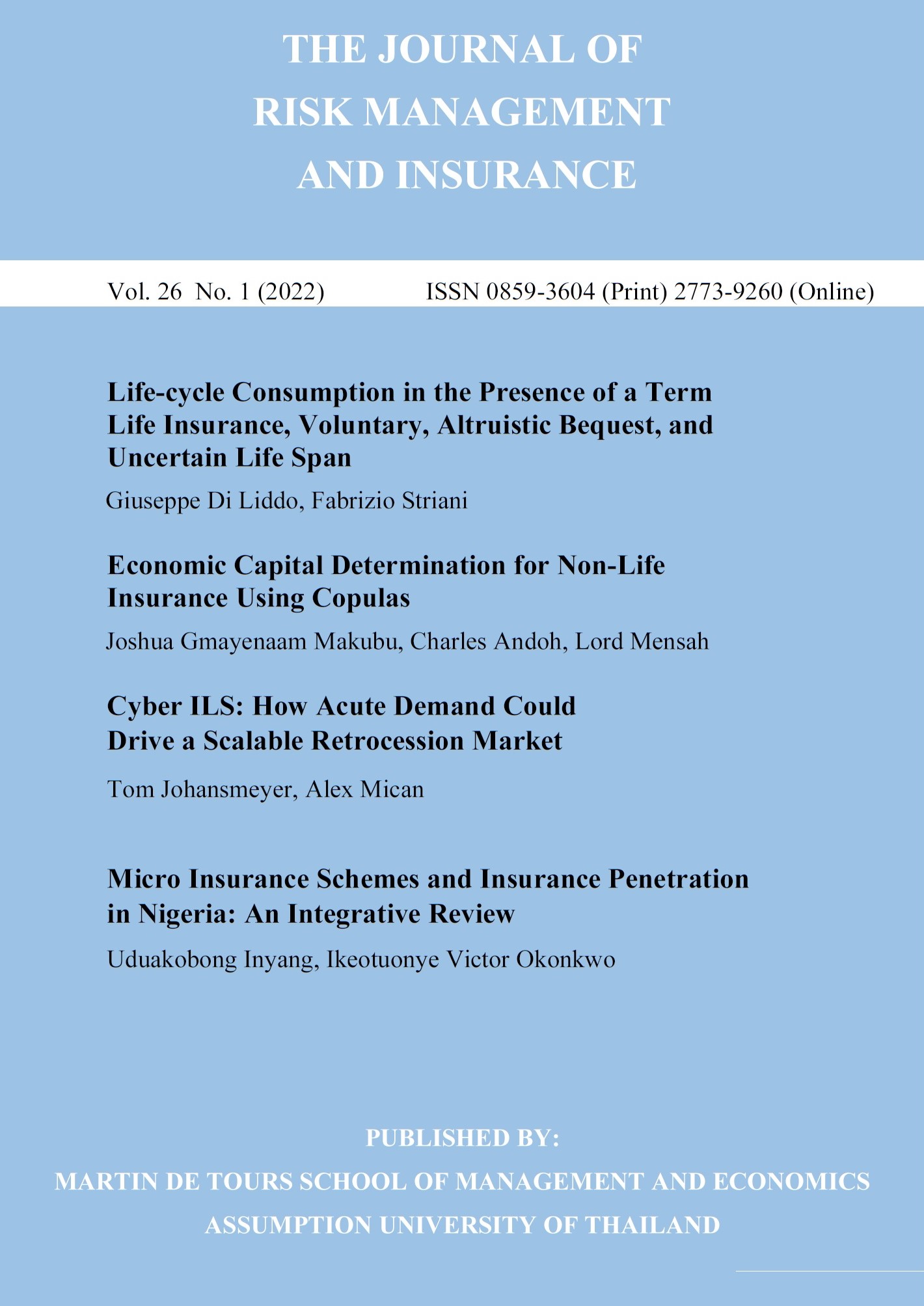 Downloads
Section
Literature Reviews
License
Upon acceptance, the author(s) agree to transfer the copyright to their work to the Assumption University of Thailand, which owns the journal, royalty-free, for the sole purpose of academic publishing. The author(s) retain the right to self-archive the published paper, print copies for their personal use provided they will not be sold commercially, and use it for their future work provided the published article is properly cited.